Hi guys! I am the beach this week and have an old soap I forgot to post to share with y'all. My mom's birthday was in the beginning of April so I made a soap for her 4 weeks early to allow cure (yes I am that late). While I mentioned it I will say the beach is great and I would show you pictures but I left my memory card for the camera at home :(. I will say I haven't been spending much on the beach since I am a red-head and on the first day I got my back totally fried so I am just staying a way from the sun like a little vampire.
So for my mom's special batch I made a batch with one of her favorite scents, honeysuckle. Living in the south and in the country we have wild plants every where, and if you didn't grow up or live down here you may not know that not only do they smell good but every summer we drink that little drop of nectar in the flower and it reminds my mom of her childhood. I use
surplus honeysuckl
e from BB which smells so good and a bonus it is also very cheap (around $8.50 for 8 oz)! For colors I wanted it to looks like the honeysuckle flowers on the bush so I used green as the base and for the 'flowers' I used three different colors, the off-white and yellow are different shades that the wild (and tasty) flowers come in, and the red (which was supposed lighter) represents a decretive honeysuckle plant in our garden.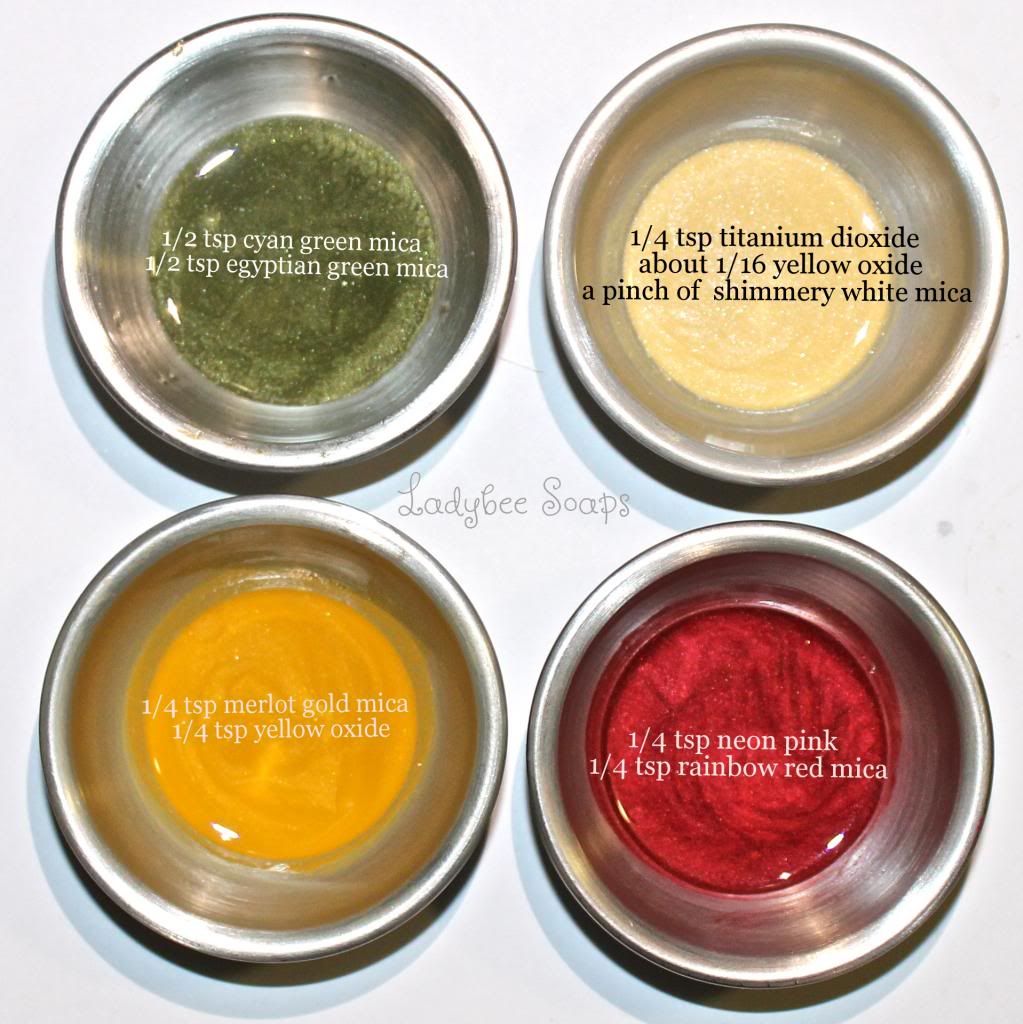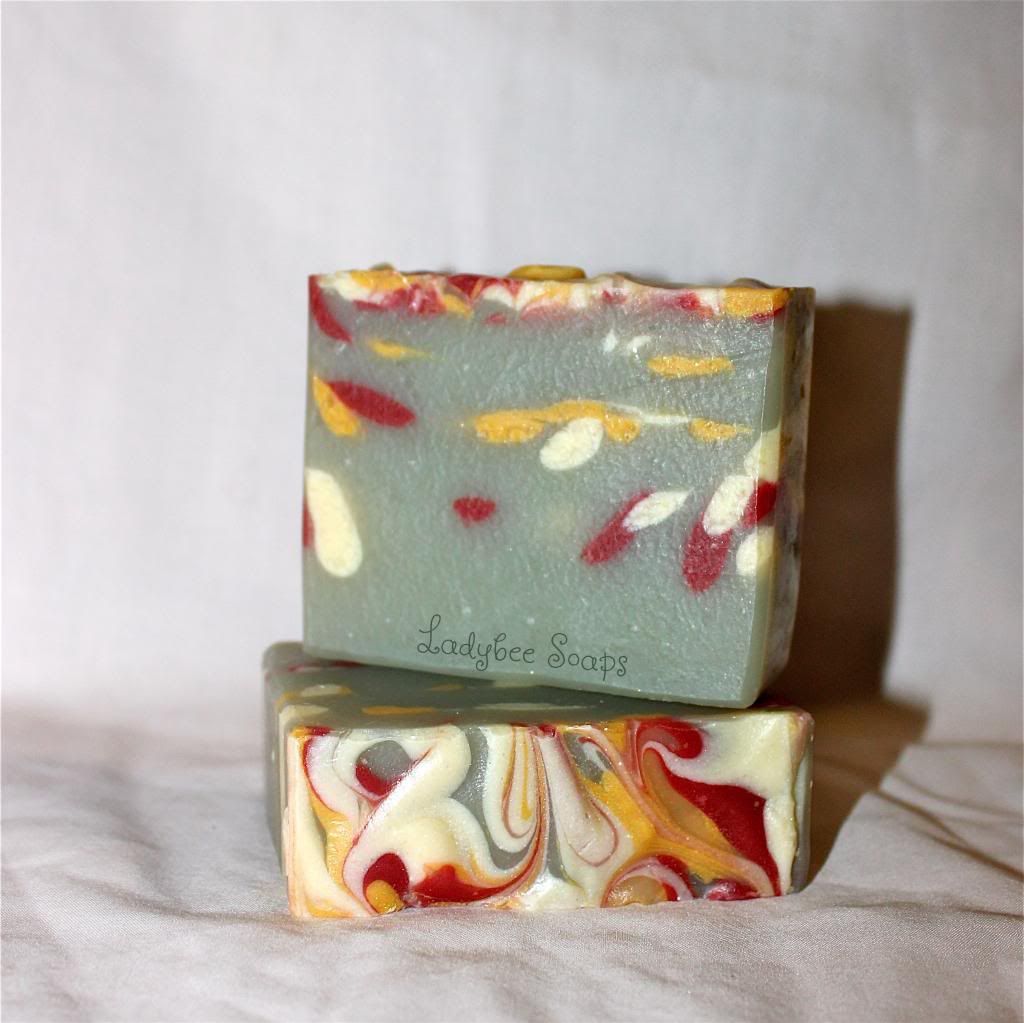 I used a new technique I thought of, I guess you may consider it kind of a drop swirl?? You can see how I do it in my video (yes I can upload videos at the beach house!), but I will tell you here a brief description of what I did. So I split off a third of the soap maybe and divided it among three squeeze bottles with and mixed the three flower colors into them and then colored the left over 2/3 soap batter green. I poured the green about a quarter of the way up the mold and then squirted the three colors in an up and motion with three or four passes of each color, and then repeated this method around three more times or until the mold is full. Then on the top T squirted the left over soap in the squirt bottles on top and swirled with a chop stick! I like how this method turned out but I may try it again with a very slow FO because while surplus honeysuckle isn't like really fast it still set up enough so the the accent colors didn't penetrate the green as much as I wanted it to so it left the colors in lines and not distributed throughout the whole bar.
Here is the making video so you have a better idea of how I did it