February was the last instalment of the Soap crafting club and was for the first time I was one of the first people to make it. Well that wasn't the best idea.... in fact I almost didn't write this post about(one reason why it is so late). I also have a video on making it so if you really want to see in comment below and I will upload the soapy disaster!
I started out by dividing the batter (which was at a super thin trace) in to five containers. I then added the colors and scent at the same time, and after I finished the 3rd or fourth color I noticed that the first could be mixed in better. When I went to stir it it was thick like worst e then your average floral thick. I tried to whisk them down and they only got grainy. As quickly as possible I plopped down the five different colors of batter just praying for minimal air bubbles. Finally I added glitter to the top instead of my instead of my beautifully swirled top.
After around an hour or so I went to check on my soap and not only was it extremely hot but there was an oil slick on top of loaf. then after three hours I was able to unmold, and at 12 hours it was cuttable. When I cut the loaf it was full of air pockets, filled with oil, but not caustic so I am not sure what was seeping out but I think it is fragrance oil.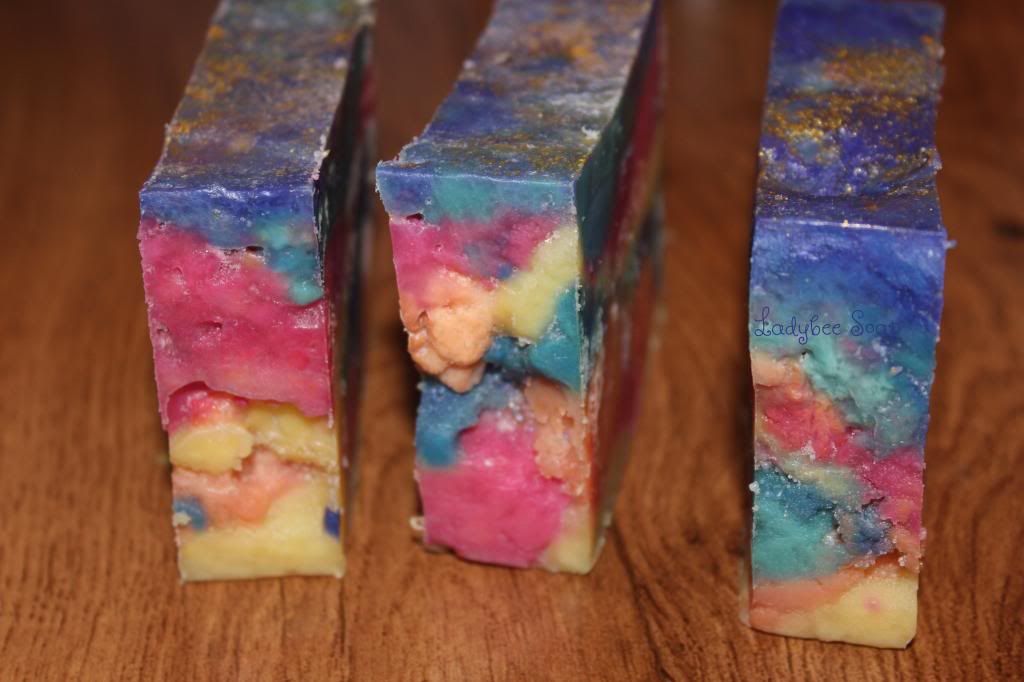 I went to the soap crafting private message board and posted my results, which someone else also had the same issues. Every time I visited the board more and more people trickles in with the same results. Only a few people did not have a botched batch and the used a different FO then the club provided us. Bramble Berry soon swooped in and found out their manufacturer had a faulty batch of Black cherry FO. Ann-marie (CEO of bramble berry) made a soap with the black cherry from the same batch as the ones we received and it also seized on her! She even noted that this batch had a more chemically aroma then the normal black cherry. BB promptly sent out an email telling every one who had not made the soap to not use the FO and offered every one either, a new black cherry(from a different well-behaved batch), a whole new replacement February kit for those who had made it, and a $25 gift certificate to BB. Even though I did make the soap I went for the $25 gift card since this design wasn't my favorite any why plus I didn't like the FO (even though it may smell different when mad right). All in all it was a learning experience for all who made it and since the FO was deemed still skin safe we are able to use our ugly bars!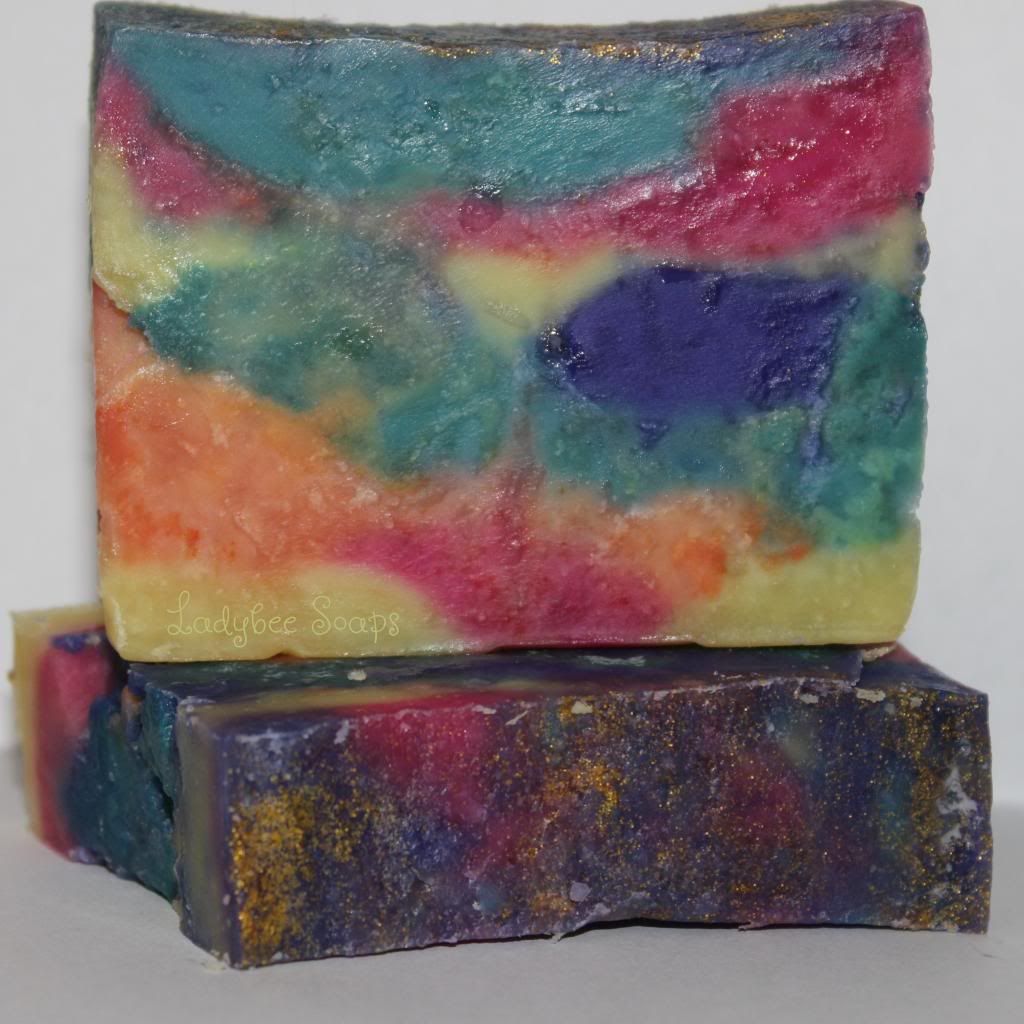 Thanks for stopping by and happy soaping!




**UPDATED to add video**