Hey guys! today I will be doing a post on my first official soap challenge. Every one and a while I do the the months's design but I have never actually signed up.... Until this month. This month was the hanger swirl, but you could also do the feather swirl. I did the plain old hanger because there was no way I would be able to to a feather swirl under pressure, but one day(probably soon) I will try it. The soap I am showing you today though was not my first try. My first try was a dragon's blood soap that for some reason went faster then usual for me. So the hanger swirl didn't swirl, it does still look pretty cool so I will be doing a post on it next
Man Soap Monday.
Since the 4th of July is coming up very soon (in soapers time) I decided to do a patriotic soap! I had no "Patriotic" scents (but really what is a patriotic scent, apples???). So instead I went for lemongrass essential oil, since I know it doesn't speed up and it still kind of go with the theme. The colors. of course, are red, white, and blue. to achieve the colors I used titanium dioxide, ultramarine blue, and for the red I used a combo if red oxide and electric bubblegum pigment.
Now on how I got the look! I spit the batch into 3 about equal portions and colored them their assigned color. then I poured them into less then equal, not so straight layers. I then raked through my modified hanger in up and down, then side to side motions. Then I poured stripes of the extra colors on top, swirled them with a chopstick, and then to complete the soap I added some glitter ('cause what else screams USA).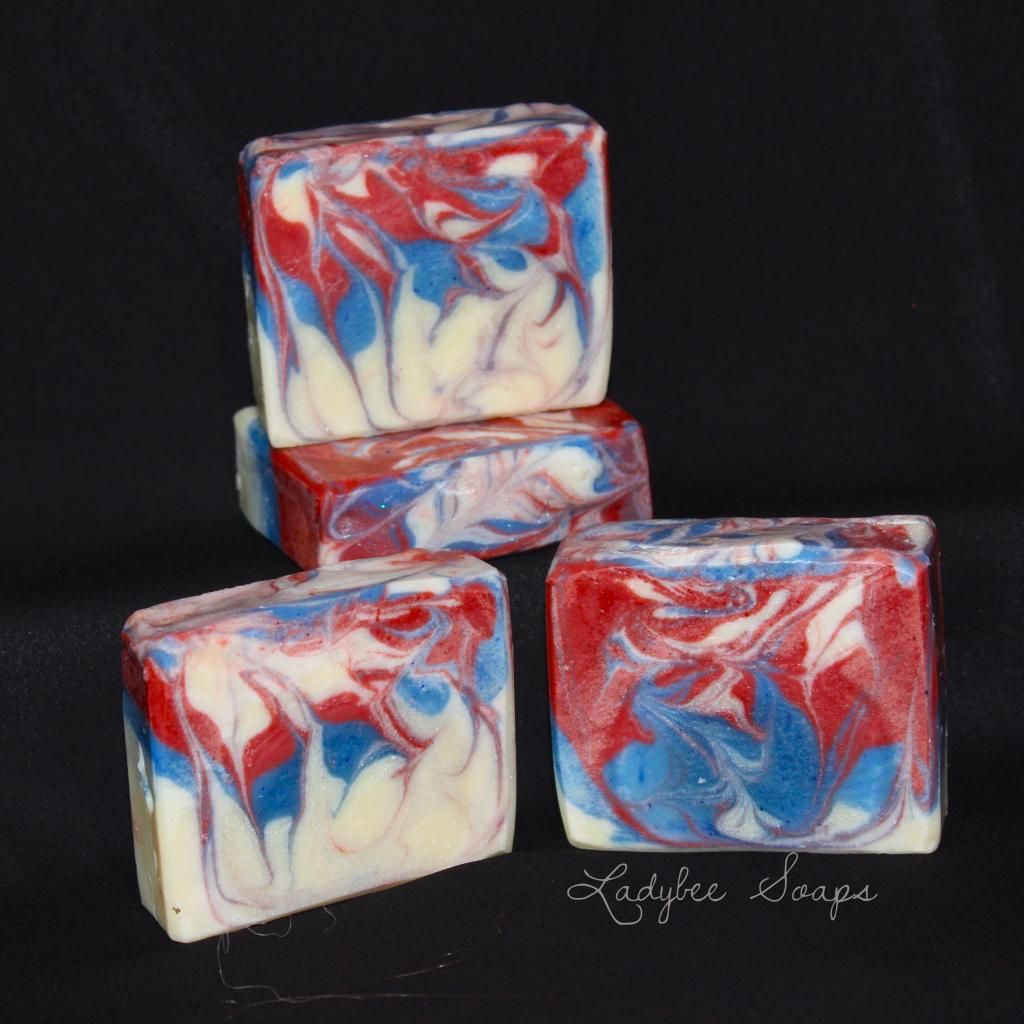 Thanks for stopping by and I will update y'all on how I did once I find out!