As Anna
ROSE
I love any thing rose related and that includes the scent! I have already made one rose soap (english tea rose from WSP) but I couldn't resist trying another rose fragrance. This time I used Bramble Berry's baby rose FO. I have been planning this soap for a while in fact I made the curls months ago. On one of the warm days the spring-like weather got me finally making the batch.
BB's baby rose has a sweeter smell then WSP's engish tea rose and it is also younger in fact Bramble Berry describes this FO as
"... a lighter, pinker rose than our English Rose. It smells like the petite baby roses that come in teensy little planters small enough to fit on your desk. Think of a hip, corporate 27 year olds perfume smell rather than a cloying old-fashioned rose and you'll be right on target for this fragrance...."
Now I couldn't tell you which I like better because it depends on the day, english tea rose when I feeling more classic and baby rose when I feel more fun. I used .75 PPO (per pound of oil) of baby rose and it is holding up great so far!
The design is simple in consideration of the floral fragrance, which they said accelerated a bit. I was actually going to do this in a loaf mold only to decide on the slab mold as the lye was cooling (a typical Anna Rose). I made the rose buds by shaving off the side of my previous rose soap and rolled together multiple shavings to get a fuller rose. I also tried to do a mica-glycerin swirl on top. The most important aspect of the design is of course the colors, I used micas both from the Conservatorie (my new fav place to buy micas). Below are pictures of mixed colors and the amounts that I used them.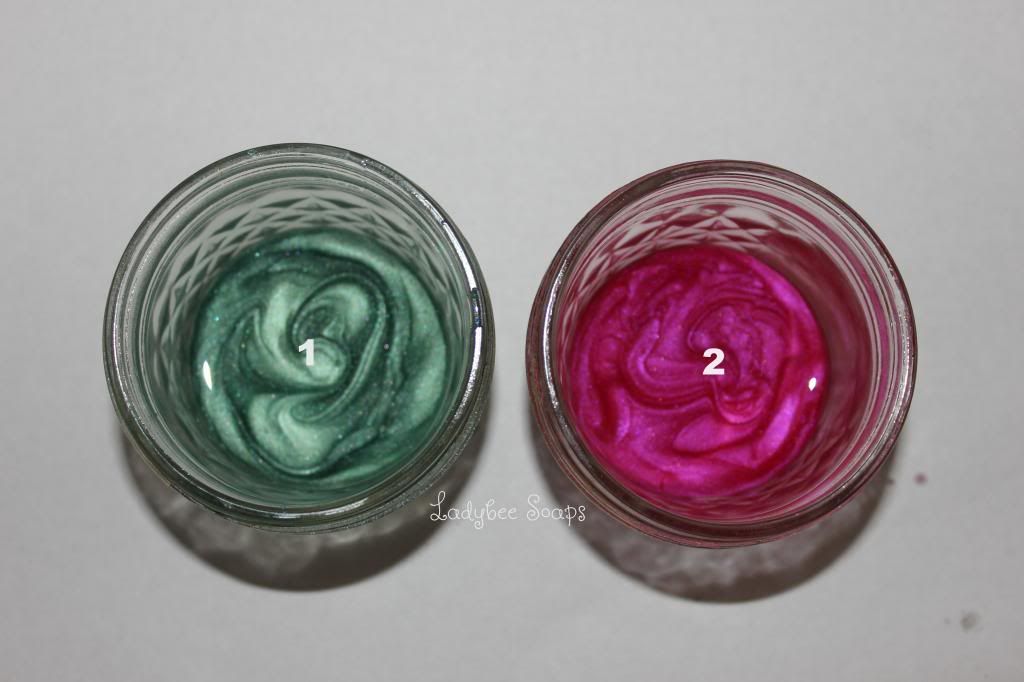 Sea Foam Green Mica- 1/8 tsp
Hot Pink Mica- 1/4 tsp
Before the cut pictures I also wanted to show you a picture of the soap mid-gel, this gives a very good example of what gel looks like in cold process soap.
Now here is hhe picture of the cut Baby Rose soap. My end notes are that while it is possible to do 2 colors with this soap I suggest a one color. Even with the acceleration I will buy the fragrance again since it is such a bright rose compared to all the rose scents I have smelled.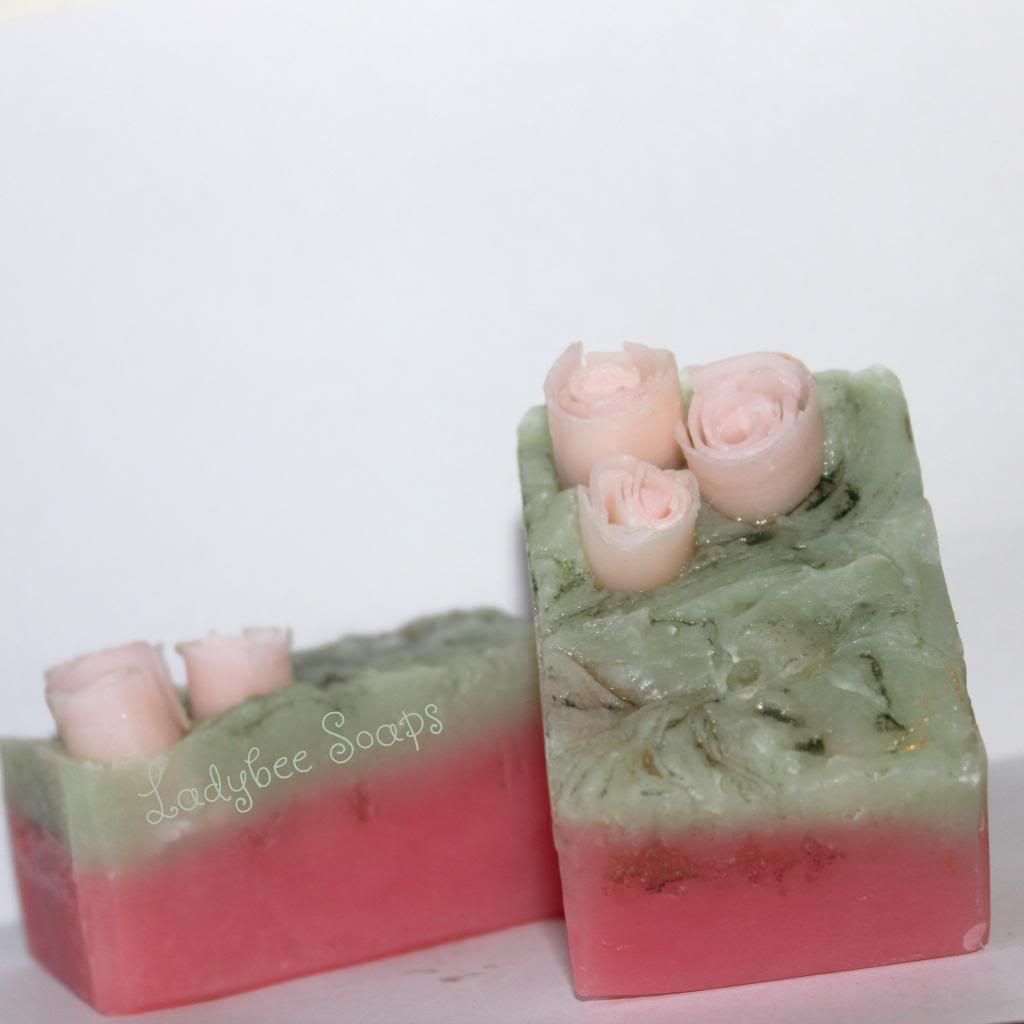 Thanks for stopping by and Happy soaping!!!